PRIVATE GRAND CANYON TOUR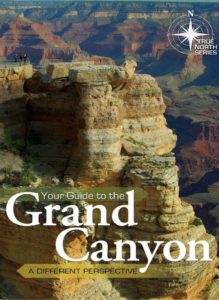 When you book, be sure to add this 190-page full-color biblical guide to the Grand Canyon for a more complete view of this landscape and a reminder of the places we visited on our tour.
This hardback, spiral-bound, full-color guide to the Grand Canyon explores its geology, fossils, ecology, and history from a biblical perspective.
Featuring multiple three-page foldouts with panoramic photos for each of the major overlooks along both the South and North Rims and a spiral-bound lay-flat design to help you as you go through it, this book will be brought by your guide and given to you at the start of your tour.
We also have additional guidebooks for Zion and Bryce National Parks, as well as Yellowstone and Grand Teton.  All 3 guide books may be added to your tour, or ordered ahead of time from our online store if you need them beforehand.
Departure/Return Location

In Park or Tusayan

Departure Time

You Decide

Included

Blankets

Bottled Water

Hand Sanitizer

Umbrellas

Not Included