4 Hour Tour + Transportation back to Williams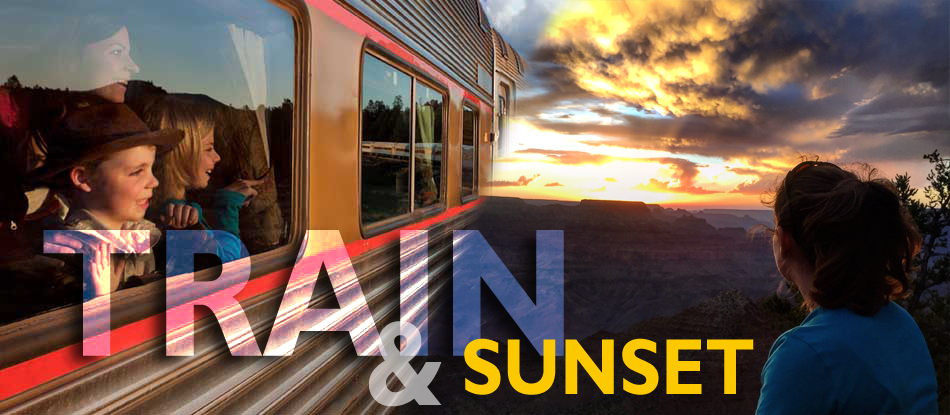 Make your experience even more memorable by traveling on a historic

train ride up to the Grand Canyon

!

Through our partnership with the famous Grand Canyon Railway, we are able to offer you a special Grand Canyon Train & Sunset Tour.  Ride up to the Grand Canyon on the train, join us for a 4-hour Sunset Tour, then afterward we take you back to the train depot in Williams where you started.
TRAIN + SUNSET TOUR

Booking the Train & Sunset Tour is a simple 2-step process…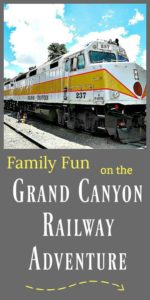 STEP 1: Book the Canyon Ministries Sunset Rim Tour for your desired date.  Select In-park as your pick-up location, and Williams as your Drop-off location so our guide knows to take you back there.  Please remind them of your drop-off at some point during your tour.
STEP 2: Next, book a "Northbound 1-Way Trip" with the Grand Canyon Railway by calling (800) 843-8724.  They do not offer a 1-way booking on their website, though you can see the current cost each way when looking at the open dates and class types.
The Grand Canyon National Park charges a $35 entry fee per group when booking the train into the park.  You may avoid this fee by having a National Park Pass and your number handy when calling the Grand Canyon Railway.
We recommend booking the train at least a week out.  During busy times of spring break or holidays, the train fills up.  Please book well in advance for those days.
Please note, the train cancellation policy may be different than ours.  If needing to change your Canyon Ministries tour, please be sure to make the changes with the train as well.  If you have questions or need help with anything, please call our office at (928) 251-3000.
Be sure to click the tabs above for more info and FAQs.
CANYON MINISTRIES SUNSET TOUR DETAILS
Beginning approximately 4 hours before the sun sets at the South Rim, the tour typically visits the very best locations of the South Rim's east side, along what's known as Desert View Drive, as you ride comfortably in our tour van to each overlook.  These vehicles are the perfect size to visit any overlook in the park and are stocked with water bottles, blankets, binoculars, umbrellas, and more for a comfortable Grand Canyon experience.
Once we arrive at each spot on the tour, we will disembark the van for incredible views, exploration, and exciting teaching tied into everything we're seeing. During the tour, your guide will take you to several locations along the South Rim and will spend time sharing about the geology, plants, animals, and people history of the canyon — and of course, the biblical message of Creation and the Flood as recorded in the book of Genesis.
Near the end of the tour, we will stop at a favorite location to watch the setting sun as it disappears far to the west.
Close out the day with the One who made it, on a Grand Canyon Sunset Tour.
Child, youth, & senior discounts.
Additional discounts for groups!
Use promo code SAVE5 and save 5% on 4 or more paid people
Use promo code SAVE10 and save 10% on 6 or more paid people
Use promo code SAVE15 and save 15% on 8 or more paid people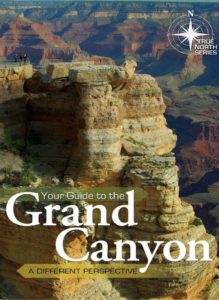 When you book, be sure to add this 190-page full-color biblical guide to the Grand Canyon for a more complete view of this landscape and a reminder of the places we visited on our tour.
This hardback, spiral-bound, full-color guide to the Grand Canyon explores its geology, fossils, ecology, and history from a biblical perspective.
Featuring multiple three-page foldouts with panoramic photos for each of the major overlooks along both the South and North Rims and a spiral-bound lay-flat design to help you as you go through it, this book will be brought by your guide and given to you at the start of your tour.
We also have additional guidebooks for Zion and Bryce National Parks, as well as Yellowstone and Grand Teton.  All 3 guide books may be added to your tour, or ordered ahead of time from our online store if you need them beforehand.
Departure/Return Location

Train Departs from Williams. We will drive you back to Williams after the Sunset Tour at no additional charge.

Departure Time

Train departs Williams in the morning. Then meet us for Rim Tour in afternoon. Feb–Apr 3pm • May–Jul 4pm • Aug–Oct 3pm • Nov–Jan 2pm

Included

Blankets

Bottled Water

Hand Sanitizer

Umbrellas

Not Included
Itinerary
1
30+ Minutes Before Departure
Arrive at the train depot in Williams.  If collecting tickets in person, visit the Grand Canyon Railway ticketing window.  (Bring ID of the person who booked.)
Train departs from the Grand Canyon Railway & Hotel in Williams.
3
2 Hour Train Ride Up To The Canyon
Enjoy great views, wild-west history, and entertaining train car attendants.  Train arrives in the park at the Grand Canyon Village Depot.
4
From Arrival To Sunset Tour
Explore viewpoints and history around the Grand Canyon Village and grab a bite to eat. (See TOUR FAQ tab for suggestions.)  At least 45 minutes prior to start time, board the Blue Eastbound park shuttle to the Grand Canyon Visitor Center. Anticipate longer times and waiting in line to board the shuttle during busy times of the year.
5
At Sunset Tour Start Time
Meet your Canyon Ministries guide at the Grand Canyon Visitor Center flagpole at tour start time.  Our Sunset Tours start approximately 4 hours before sunset and are as follows:
Nov-Jan 2:00 PM
Feb-Apr 3:00 PM
May-Jul 4:00 PM
Aug-Oct 3:00 PM
6
Grand Canyon Sunset Tour
A 4-hour Sunset Rim Tour with your Canyon Ministries guide along the east side of the South Rim, with multiple overlook viewpoints and teaching on Biblical Creation, Flood geology, Grand Canyon history, and more.
Transportation is provided in our tour vehicle back to the Grand Canyon Railway & Hotel in Williams (1-hour ride).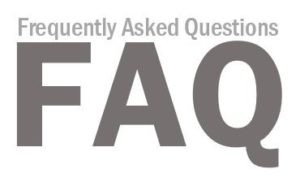 Where do I catch the train in Williams
Train departs from the Grand Canyon Railway & Hotel
(see map)
.  Be sure to bring your reservation with you.
---
What time does the train depart?
Departure times are usually 9:30am and 10:30am.  During November and December, departure time is usually 8:30am only.  You can see departure times on their website at
thetrain.com
and they will be communicated by the train when making your booking.
---
What do we do once arriving at the canyon?
You will arrive in plenty of time to eat lunch at the Grand Canyon and take in a number of activities before you join the Sunset Tour.  Take a look below for a few suggestions to consider.
---
Where do we meet the guide?
Please take the Blue Eastbound park shuttle bus 10 stops to the main Grand Canyon Visitor Center (Not Verkamp's Visitor Center).
Your guide will meet you at the flag pole in the middle of the Visitor Center complex at the tour start time.  Please allow for 45 minutes on the shuttle from the Village to Visitor Center, and possibly longer during busy times of year.
Optionally, you may walk the Rim Trail going east to the Visitor Center.  It is about 2.5 miles.  Bring water and allow 60–90 minutes of time to walk from Village to Visitor Center.
If you arrive to the Visitor Center area early, Mather Point is just a 5-minute walk away where you can take in additional views of the canyon.  Also located in the Visitor Center area is the park store, as well as coffee and food items at Bright Angel Bicycle and Coffee Shop.
---
When do we meet our Guide at the Visitor Center?
The actual time for departure will vary during the year depending on the setting sun. Sunset tours begin approximately 4 hours before sunset and are as follows:
Nov-Jan 2 PM | Feb-Apr 3 PM | May-Jul 4 PM | Aug-Oct 3 PM
---
What about dinner?
Our Sunset Tour does not have a dinner stop.  We recommend bringing snacks with you during the tour, especially for the Train & Sunset Tour as the tour and drive back to Williams is often during dinner time.
---
Below are a few activities for you to consider once you get off the train, and before the Sunset Tour.
Grab a bite to eat at Bright Angel Lodge's upscale Arizona Room, casual family dining at the Bright Angel Restaurant,  or lighter fare and ice cream just outside at the Fountain
Take the blue bus route or walk to the Maswik Lodge Food Court for one of the largest selections of food anywhere in the park
Shop for Grand Canyon memorabilia at the gift stores in Bright Angel Lodge, Verkamp's Visitor Center, or Maswik Lodge
Visit the Bright Angel Lodge History Room to learn about Fred Harvey and the famous Harvey Girls, and also discover the Southwest's most prolific female architect, Mary Jane Colter
Visit the Kolb Brothers Studio, Lookout Studio, and other historic buildings on the rim side of Bright Angel Lodge
Walk a short distance to explore the famous El Tovar Hotel, Hopi House, and Verkamp's Visitor Center
Explore changing views of the Grand Canyon and Colorado River below with a walk along the wide paved Rim Trail
Take a short hike down the popular Bright Angel Trail (bring plenty of water and snacks)
Rent bikes at Bright Angel Bicycles and enjoy the breeze and trees along the rim of Grand Canyon
Catch the free Grand Canyon: A Journey of Wonder film at the Grand Canyon Visitor Center, which plays every half-hour
These are just a few things you can do before your Sunset Tour with Canyon Ministries. If you have any questions about the train, our tour, or what to do, please contact us!